We are a pioneer Battery Rickshaw Loader in India. We offer a brilliant answer for current transportation and conveyance needs. We match client needs in providing a scope of e-loader for particular use cases. Our battery cart Loader is planned in such a manner to offer high stacking limit. This component makes our vehicle an obvious arrangement accessible on the lookout for last mile conveyance. The body of the e-loader is worked with hearty metal. This makes portability in conveying things and products ease in every single Indian territory. The top of the line battery guarantees sufficient ability to climb slant and even flyovers. We are the best Battery Rickshaw Loader in India utilized for different stacking and transportation occupations.
Our electric loader is great for conveying merchandise like edibles, containers, messenger products, water, and metal, etc. Regardless of whether it's a limited road or a roadway extreme execution is guaranteed. The electric loader can likewise be utilized for house to house conveyances. We are an awesome choice for privately owned businesses, messenger organizations, internet business players, air terminal and other industry into moving merchandise.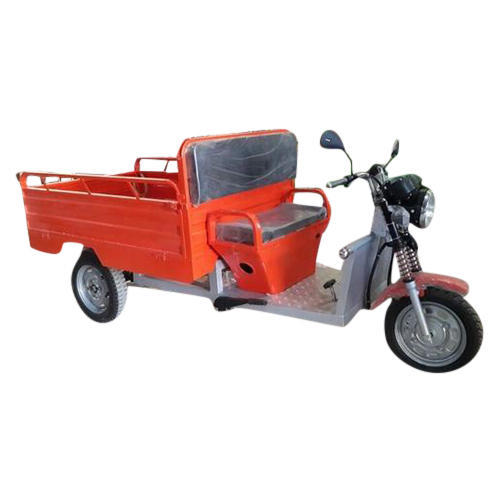 Key highlights of Shubharambh Auto Sales Electric Loader:
Upheld by our top to bottom industry information on e-vehicles. Today we supply wide assortment of Battery Rickshaw Loader for esteemed customer bases. Our electric loaders are ideal decision for little and medium business.
Clients pick us since, we ensure best battery cart loader cost. With low support and low running expense, one can move products anyplace and all over the place. With phenomenal specialized capabilities, we meet the specific requirements of your organizations. Our battery worked loader ensures adaptability and security while on move.
Shubharambh Auto Sales electric Loader is the best option for the clients searching for transportation of products. We can redo the plan, shading and adornments setup to client needs.