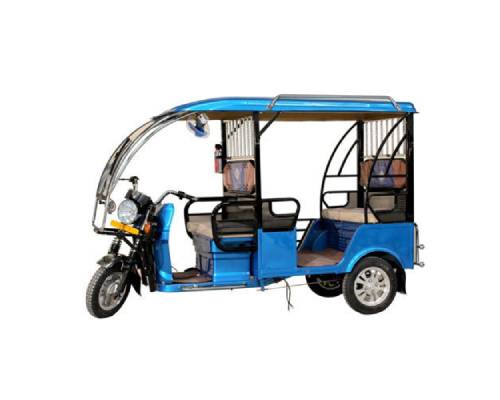 With the current situation of rising fuel cost and expanding air contamination, e-cart is an extraordinary help to overall public and the climate. Shubharambh Auto Sales is a chief Electric – Rickshaw Manufacturers and Supplier in India. We offer a wide scope of e-Rickshaws which rule the Indian streets. Made in best in class office, the e-carts offer dependable execution. Our contemporary plan and utilization of right material make us the expense cutthroat choice in market today. In contrast to our rivals, we do normal testing of our items which conveys total client experience.
With our exceptional designing and plan abilities, we are known as the best e-cart organization In India. While planning the traveler space we have guaranteed sufficient room to breathe. This is an additional benefit of our vehicle making client venture agreeable. Indeed the sitting limit of our e-carts is higher than that of customary carts.
Key Features Of Our E-Rickshaw Models:
We have denoted our essence across client bunch as the best e cart provider in India. We have glad clients across people, privately owned business, railroads and enterprises. Our e-cart models are protected to travelers and are even practical. Further, since the vehicle doesn't need manual pushing, the e-cart is inability cordial.
As a main association, we lay extraordinary accentuation on the quality and execution. We guarantee this by utilizing present day innovation, gifted architects and various quality checks. Further, we buy the natural substance, electrical parts and batteries from perceived sellers. Our gave R&D Department works enthusiastically in continually updating our e-Rickshaws.
e-Rickshaw fabricated by us are conservative to all individuals. The vehicle is energy productive with low upkeep and running expense. Clients can indiscriminately pick our e-cart. We guarantee that it will be monetarily better compared to fuel vehicles.